[NCHU] Entrance restriction by setting up a Fever Screening Station
2021-05-13
To response of the epidemic warming level arised since May 11, start from

May 17, 2021

(Monday) ,every building in campus undergoing entrance restriction by setting up a Fever Screening Station.
Please record your temperature on the health care survey after checking:
https://avenger2.nchu.edu.tw/HealthDec/

Anyone who having fever is prohibited to enter the building and should take a treatment!
Remember Mandatory Self-Preventive Measures :
Washing hands thoroughly and regularly,
Wearing Masks,
Maintaining Social Distancing.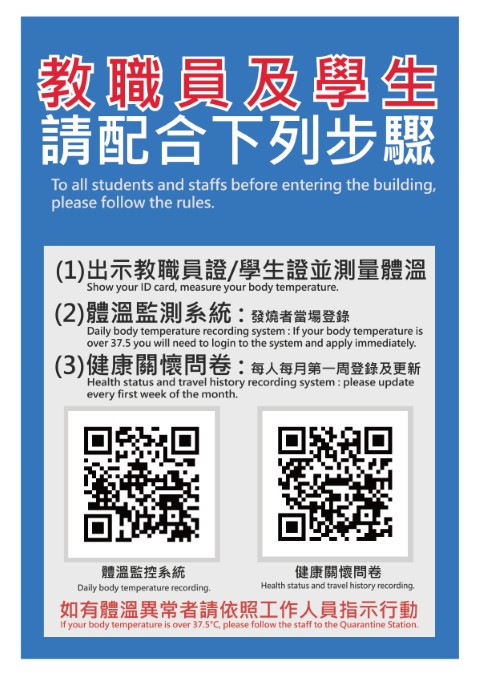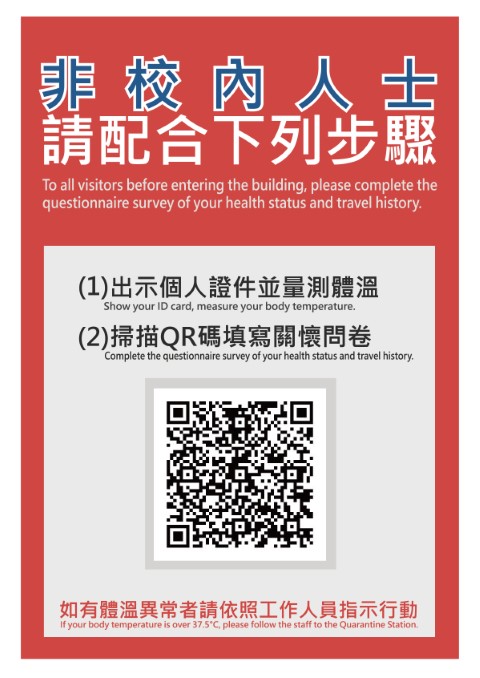 Follow CDC