NCHU COVID-19 Case Tracking-0508
2022-05-08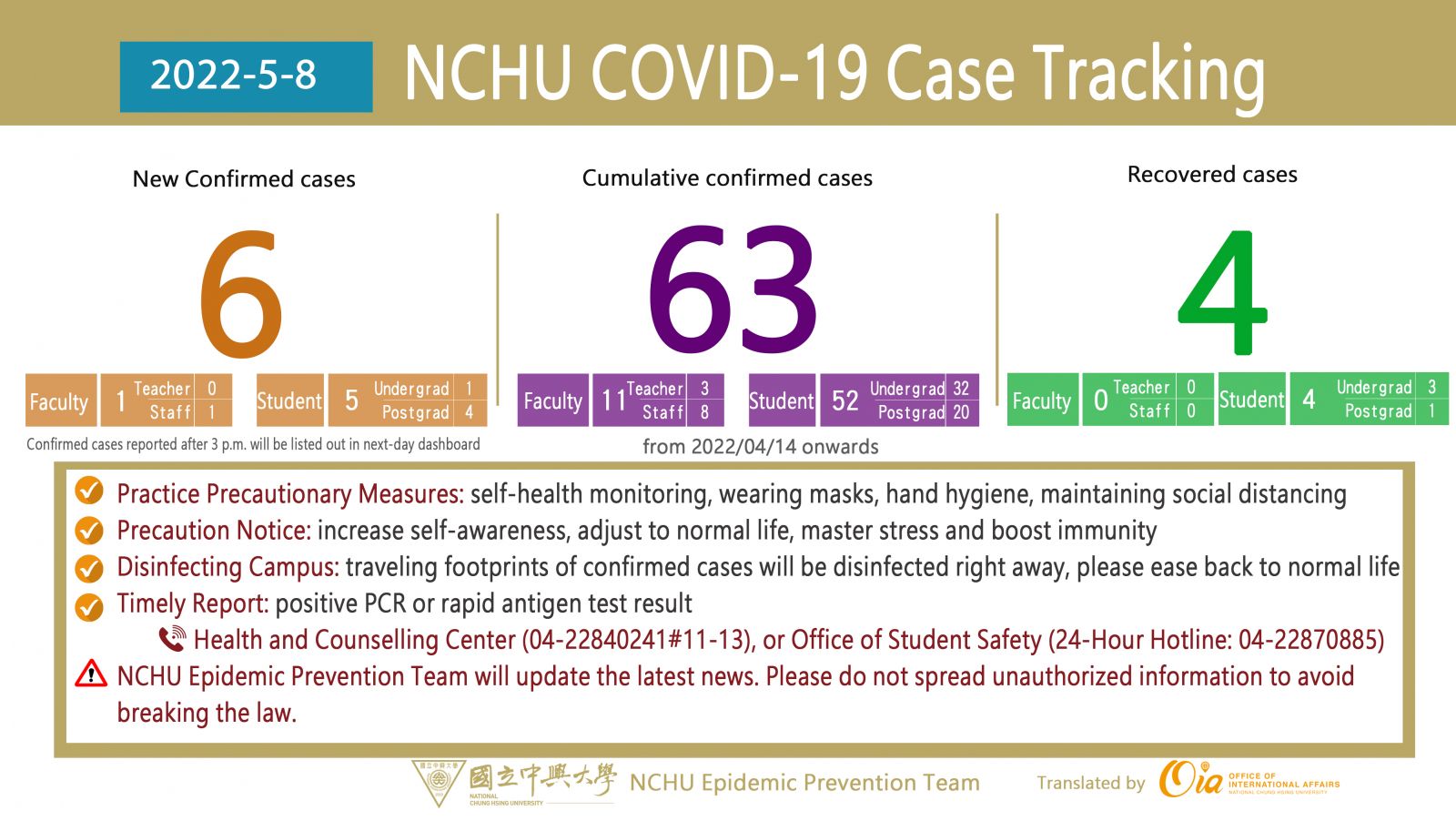 Notice:
1. Among the newly confirmed cases today, several cases are caused by the lab's transmission chain. To relieve the epidemic trend,
please be sure to cooperate with the following matters:



(1) To maintain the health and safety of teachers and students, wear a mask when staying or working in the lab.

(2) Please take the initiative to avoid eating together when lecturers/students have any symptoms of discomfort taken place to reduce the risk of transmission; Teachers or students dine in the lab or office, please reduce talking as much as to each other. Advice for eating first, and then chatting after dining. Wear a mask before talking and keep your distance between meals.

2. Those who are positive or confirmed by the screening test must report to the Office of Student Safety (24-Hour Hotline: 04-22870885) immediately so that the school can conduct follow-up epidemic prevention management and epidemic investigation. If there is no special reason for delaying the reporting of confirmed cases, which seriously affect the safety of campus epidemic prevention, the punishment may be discussed in accordance with the Regulations for National Chung Hsing University. Student Rewards and Penalties (Article 9, paragraph 3) and will be aggravated punishment depending on the circumstances.
| | |
| --- | --- |
| Name | Office of International Affairs |
| Views | 1149 |